hugowiz
business is not easy
Are you ambitious, do you want exceptional results?
New Business Models
It's the right time, because COVID has reset the world.
You can ask me to take advantage of this time, when everyone has to start from scratch again because the world has stopped, to create something new, different and make the most of this defining moment to change your business model, change your people, change how your customers perceive you. You can save time and have the advantage of 10 years of experience in creating new Innovative Business Models.
You are in the right place because I am the first in Italy for Business Model Innovation. I create successful and hard to copy Business Models.
Our offers
Consulting
My consulting goal is: differentiate from other offers on the market, increase the value of your proposition and be chosen by customers.
To reach this goal, I work together with you and your people to choose strategic innovation routes, better understand customer needs, create new Business Models raising your perceived value, and verify that your offering is welcomed by the market.
Differentiating your offer is important. If your proposition is similar to the competitors, and is easily compared, then customers will choose by the price. With Internet, comparing prices for similar offerings and obtaining them is easy. One of the outcomes you will get form our consulting will be to be different and hard to compare.
The value of your offering is the value your customers perceive. Most business consultants aim at lowering costs, for competing prices. Price, however is a consequence of the value set by the customer on your offering. The higher the value, the higher the price. My consulting is about raising the value.
Training
My training goal is: engage and move, pass methods and change people's behaviour.
Hugowiz training is designed to be emotional and raise curiosity, because enthusiasm, and surprise, help pinning topics in memory and ease learning. The content is visual and presents evocative images, videos and music, to help transfer the topic of the training.
During the workshops, I invite participation with frequent questions and discussions. The workshops are designed with 15 minutes cycles for exposition, questions and discussion. This format allows the people to build the content together with the teacher and not get tired and lose focus.
For me, it is very important to use training for changing people's behaviour. This is why it offers to follow the people after the workshop to help then practice, in their daily environment, what they have learnt.
Speaker
My speeches are designed to make the audience curious, show something new and leave something that the audience can use immediately.
I design the speech considering the type of audience and their interests. My topics are about Business Innovation, customer anthropology and time and task management.
The topics are original and come from research and experience in consulting and business training. The content is designed to be catchy, rich in images, videos and music.
During the speeches the I engage the audience with questions and short exercises to allow people to experience the impact of the topics both rationally and emotionally, and to understand how to apply the concepts and the methods to daily life.
Why?
«The best time to plant a tree was 20 years ago. The second best time is now.»
Confucius
COVID-19
COVID-19 emergency stopped planet Earth. All the companies had to stop and operate differently. The customers stopped and everyone focused on emergency management. People had to change habits, didn't get out of home for weeks, freaked out, and then got acquainted and now want their life back.
This is the first time in history that the world stopped. Now companies have to start again knowing that customers have changed forever, radically and in a short time. Companies and people are behaving differently and give value to things other than before.
This is a unique opportunity, because everyone has to restart and reconsider their business. It's the best time to build an advantage, to take advantage of the proneness to change that rises when people are compelled to change. This applies to customers, partners, employees, and suppliers.
The balance has changed and you can choose: suffer the change or drive it. This is the moment to reconsider your business model and understand how to exploit the exceptional situation to protect, enhance and make your business exceptional.
The future belongs to creativity
«My secret? Always do different from others, have faith, hold on, and put Valeria at the center every day.»
Michele Ferrero
The future belongs to those who invent new things and are not satisfied. The others, then, are compelled to follow. It belongs to who is ambitious and wants more.
Ferrero never followed, and he always led and today his company is in the world class. Doing things differently and interpreting Valeria's needs, the consumer, better than others. Like Ferrero, also Zara, and Booking, and Ryanair, have shaped the future of their market and stood out being different. But also the ice cream shop and the bakery in my neighborhood have found a way to be different and succeed.
You too can build something new, even better: you must build something new. It's not something only for big business, or small business, or … business. And you must do it because the market is a battle to earn the time and money of your customers and if your offer is not different, then the customer will choose the price.
Business is not easy
If building a company and doing business was easy, then everyone would do it and the would all succeed.
There is no silver bullet. It would be nice, but it doesn't exist. Many things are to be done well, build a relationship with customers, sell, organize people, communicate the value of products and services, choose the right employees, take reasonable risks. You never stop learning, and you must have your own perspective, your own opinion.
Then it is okay to find someone who brings new ideas and new perspectives. Someone who solved other problems in other markets, for other companies. Someone who has a clear goal and goes away when it's done.
My goal is to become useless. To bring and leave what it has learned in time to you and your people, for making your business and your people independent. And then to go elsewhere to face and overcome new challenges.
Who?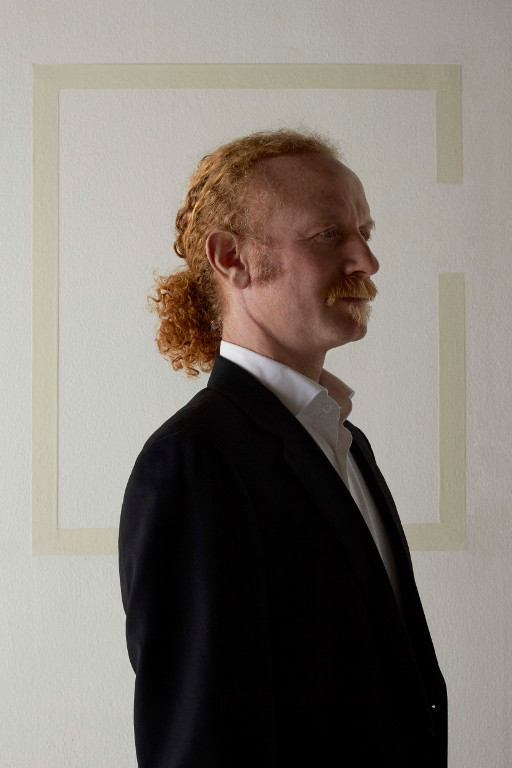 Ugo Mendes Donelli
Across Italy, from the guy with an idea to the multinational, in state owned or private companies, non-profit and profit, product and service, in schools and in innovation masters. For 10 years I've been bringing Business Model Innovation culture in Italy for creating new opportunities and bring new business results to those who are ambitios enough.
I have been captured by the book Business Model Generation, by Alexander Osterwalder, when it was published in 2010. It was a hard time and the crisis was hitting, and while I was reading the book, I imagined applying the Business Model Canvas to overcome the problems of Italian companies. Since then, my life has changed and Business Models have become my mission.
Much time has passed since, and I met Alexander Osterwalder, I have curated the Italian edition of Business Model Generation, I have attended one of his Business Model Masterclasses in London, and have curated and translated other international innovation texts, and have brought the Business Model culture in Italy.
My goal is to become useless.
Yes you read well, because my Business Model is different. I want to help build new Business Models and, at the same time, teach what I have learned and I know by experience, until there is no need for me and the company can continue on it's own, working on Business Models and yielding new results.